The Potential of Web3 Gaming for Game Development Companies: What the Statistics Show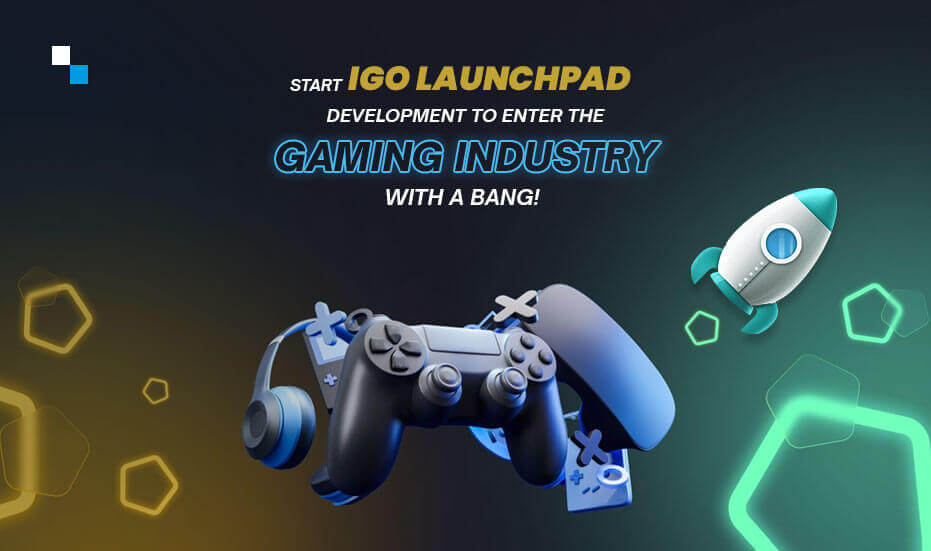 Web3 gaming is a rapidly growing sector of the online gaming industry. It offers players a more engaging and immersive experience than traditional online gaming platforms, allowing them to interact with others in virtual worlds. As its popularity grows, it is important to understand more about Web3 gaming and its impact on the industry of game development company as a whole.
This article will provide interesting statistics about Web3 gaming that can help inform people's understanding of this exciting new platform. By exploring these stats, readers will gain insight into the scope of Web3 gaming and how it is changing the landscape for digital entertainment.
What is Web3 Gaming?
Web3 gaming is a type of online gaming that utilizes blockchain technology to create virtual worlds and enable users to interact with each other. It also allows developers to create custom games and services and monetize their products. Compared to traditional online gaming, Web3 games offer players more control over their experience, including the ability to make in-game purchases using cryptocurrency. Web3 gaming is gaining traction as its capabilities and potential becomes more evident.
With the gaming industry projected at a staggering CAGR of 13.20% over 2021-2028, the global market is expected to expand from $229.16 billion in 2021 to an incredible $545.98 billion by 2028.
Interesting Statistics about Web3 Gaming
There are various interesting statistics regarding Web3 gaming that are worth exploring. Here are a few:
Almost one-fifth of all adults on the web would be highly keen to attend a music event held in virtual reality, with 29% of millennials and 24% of Gen Z showing their enthusiasm.
Presently, the Metaverse is home to 400 million monthly active users scattered among its top three most popular worlds: Roblox (210 million MAUs), Fortnite (80 million MAUs), and Minecraft (160 million MAUs). Interestingly, these high-traffic digital universes boast an average user age of 12 – 13 years old.
In a survey of 3,104 consumers across 11 countries conducted by McKinsey, 79% reported having already invested in the Metaverse. Of those surveyed, 47% revealed they had made purchases within games, 37% bought virtual cosmetic items, and 33% of real-world products were purchased through digital platforms.
Last year, the global metaverse market generated an incredible $58 billion in revenue and was predicted to reach over $1.5 trillion by 2030 with a compound annual growth rate of 43.7%.
Venture Capitalists are the driving force behind Web3 development, accounting for 22% of total funding. Corporations (15%) and Angel Investors (14%) have also been integral in providing financial support to this area of technological advancement.
Crypto gaming is constantly evolving, with issues that need to be addressed. One dilemma which stands out significantly amidst the crowd is the high number of bots in Web3 games.
A recent investigation by Jigger and its founder reported an astonishing 40% bot players among 60 researched Web3 titles, revealing approximately 20,000 bots across these games. On average, each game accounted for a staggering proportion of 40%, but some even recorded as much as 80%.
MarketsandMarkets' consulting firm confirms that the international blockchain gaming market will magnify from a value of $4.6 billion in 2022 to an astonishing $65.7 billion by 2027! Approximately 3 billion gamers are present globally; Asia Pacific is leading with approximately half of it, and Southeast Asia is swiftly developing as a hub for blockchain gaming due to its immense interest in this field.
India's gaming sector has seen an enormous surge in the youth community, with over 420 million passionate gamers aged between 15-35. Mobile games are also widely played by more than 300 million Indians. This rapid growth is projected to expand and reach around $4 billion by 2027 due to the plenteous young population, increasing smartphone usage, and widening economic spending.
Finder conducted this study; India occupies the top spot in NFT gaming adoption as 34% of internet users have already tried these P2E games, and 11% are ready to dive deeper into it. This surge in demand for Web3 gaming might be why Indian firms raised $620.5 million this year – an impressive six-fold increase compared to 2021!
With Metaverse rapidly increasing in popularity, we saw a remarkable 145% surge of applications incorporating this keyword into their titles or associated terms in January 2022 compared to October 2021.
There is no denying the fact that cryptocurrency has revolutionized the gaming industry, from payment to gamefi. Over one-third of people on this planet identify themselves as gamers, so it stands to reason that major companies in the sector should capitalize on crypto and its capabilities to unlock new market opportunities and target a broader demographic. Here we will look into how they can accomplish just that.
Benefits of Web3 Gaming Services
Web3 game development services are more than just a way of creating innovative and engaging gaming experiences. The primary benefit of a Web3 game development service is the ability to create fair and transparent gaming applications. With blockchain technology, users can track the flow of their assets and other participants in a game or platform. This correlation between players makes it easier for developers to create trustless games for all participants. Additionally, blockchain technology offers unparalleled security that can help protect gamers from malicious actors.
Conclusion
Web3 gaming is an evolving sector within the blockchain space, with more and more game developers looking to leverage its advantages. Numerous stakeholders, such as venture capitalists, corporations, and angel investors, have provided financial support to this area of technological advancement.
As the Metaverse continues to expand, it has opened up plenty of opportunities for game development companies and new players who wish to capitalize on its potential.